Την / Το Τρι Μαϊος 10, 2011 2:05 pm
Πηγή:
Rich Whitehouse (Games)
Requirements: Windows PC with OpenGL
OpenGL Triple Triad, which uses the original Final Fantasy VIII PSX game assets to run straight off the CD (meaning the distribution is entirely legal and includes no assets at all). Supports online play against others via TCP/IP. All the rules from Triple Triad are there and you can toggle them on and off as you please before you start a game (the host decides the rules for multiplayer). As of Revision 5, it should even work with all other versions of FF8 as opposed to just the North American version, as advanced CRC checking functionality has been added for the case that the normal offsets do not point to valid graphics data.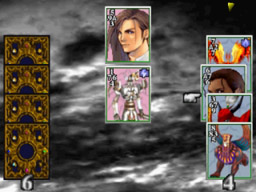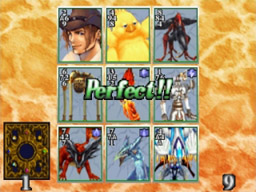 Download:
gltriad6.zip
Την / Το Τρι Μαϊος 10, 2011 4:48 pm
Πολύ καλό

___________________________________________________
Την / Το Τρι Μαϊος 10, 2011 5:00 pm

Δικαιώματα σας στην κατηγορία αυτή
Δεν μπορείτε
να απαντήσετε στα Θέματα αυτής της Δ.Συζήτησης